Russian doctors society
Online platform development
Portal "Russian doctors society" - is a platform for doctors of Russia. The project was created for doctors, where they can share their opinions, pass surveys, discuss their experience with colleagues, participate in events and receive bonuses. We developed a minimalistic, functional design: the portal is convenient to use and does not distract from the information.
2018
Tagline Awards
3rd place in the nomination
«Best Intranet»
2018
Tagline Awards
2nd place in the nomination
«Intranets / Design»
portal.ovr-ru.ru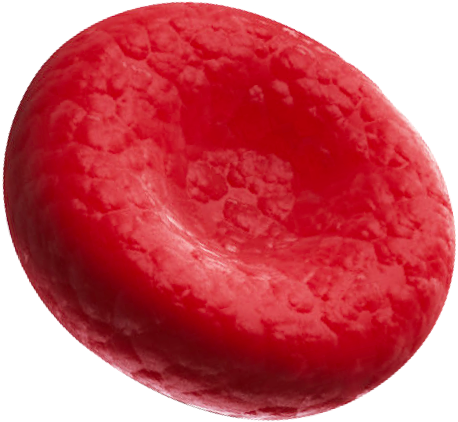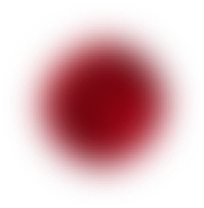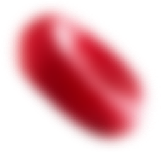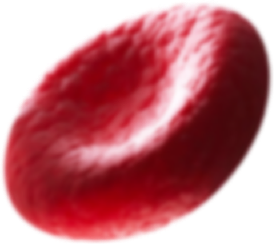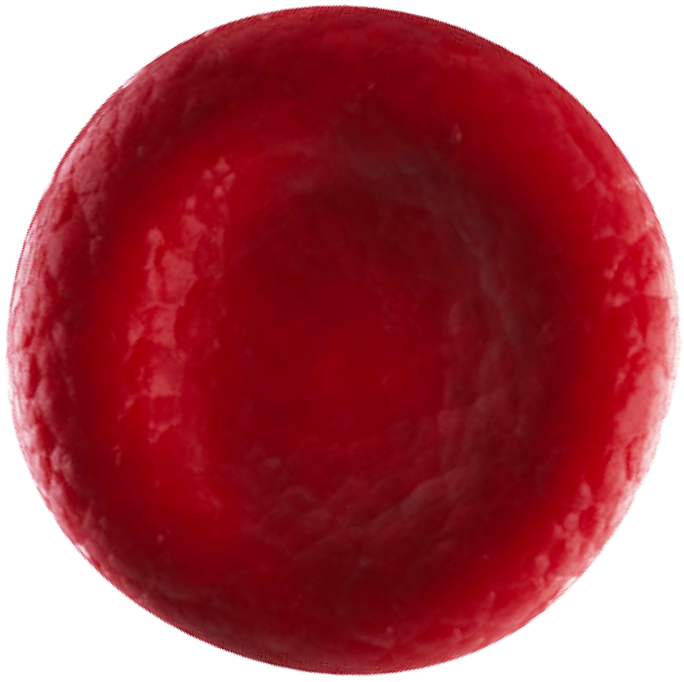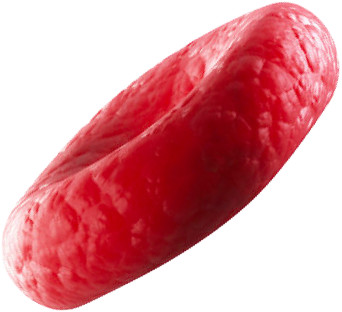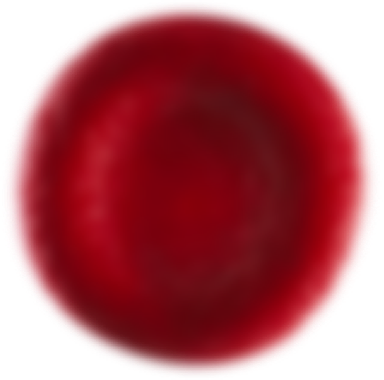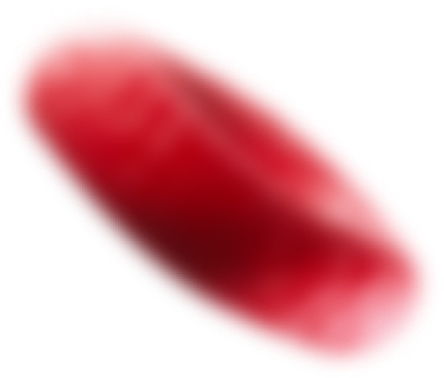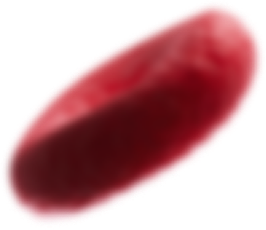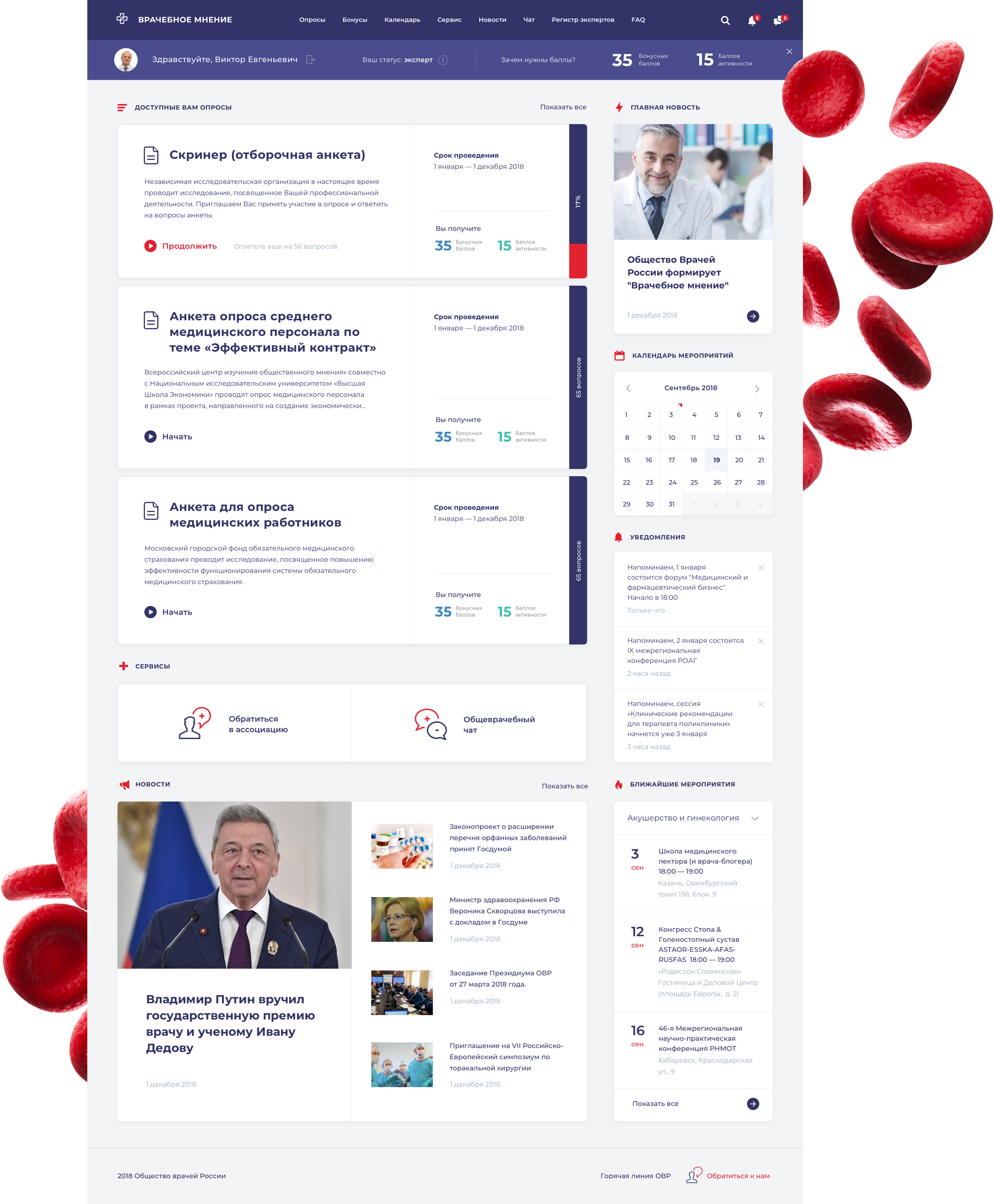 REGISTRATION AND AUTHORIZATION
Registration looks like a standard form and gives access to limited functionality. The form itself is not overloaded with details and looks modern. After registration, it is required to provide scanned copies of the diploma and documents that prove that the doctor is a practitioner. When the data is checked and confirmed, the user will be able to use all the functions of the portal.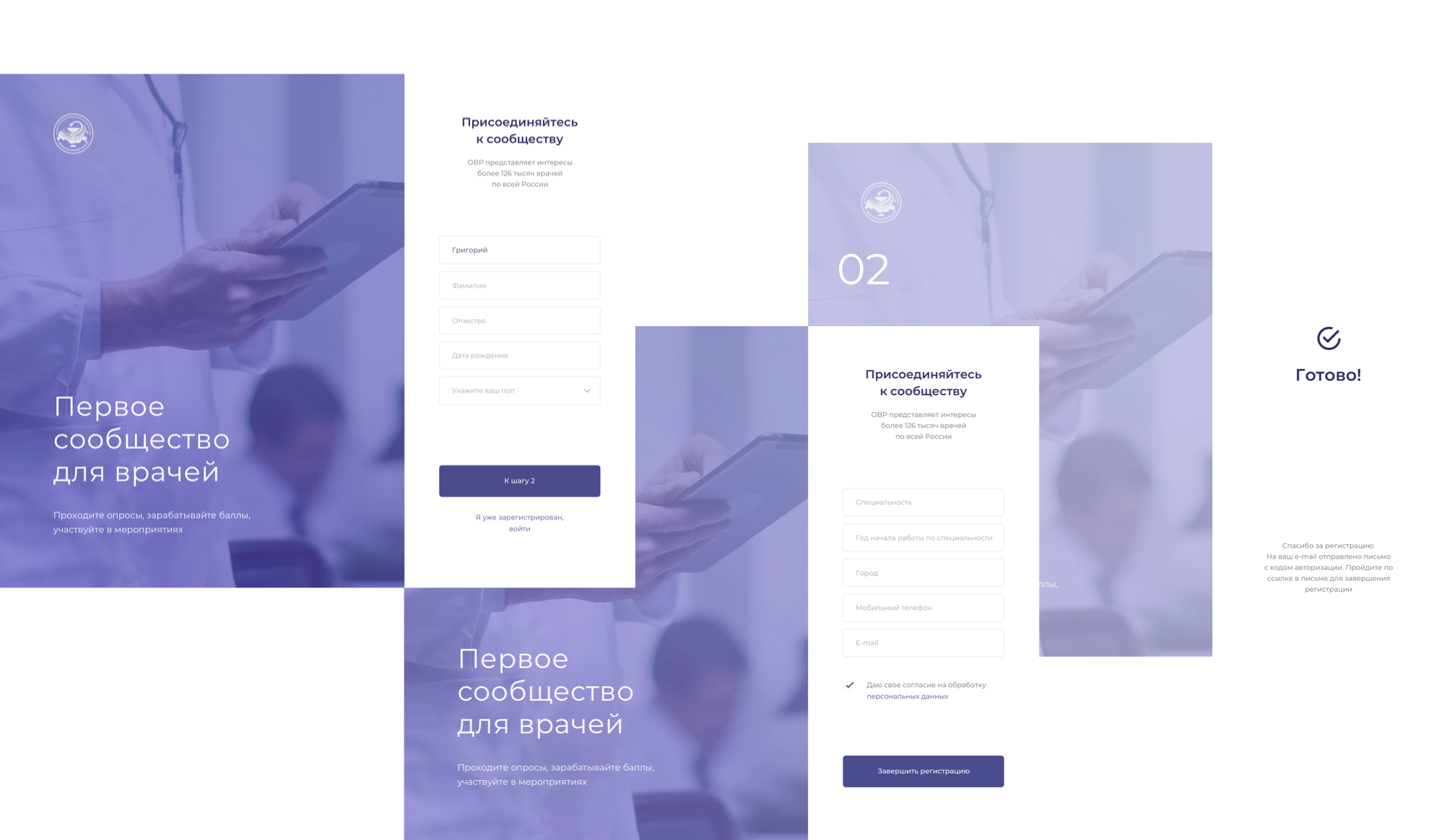 Login Screen
POLLS
Polls are one of the important sections of the portal. We came up with a new mechanic: after the user answered the question, the system automatically opens the next one. Transitions between questions are quick and smooth. The survey is immediately downloaded entirely with all possible scenarios. After this updating the information is no longer required.
For accurate results, polls are designed so that they can be rearranged depending on the answers of respondents.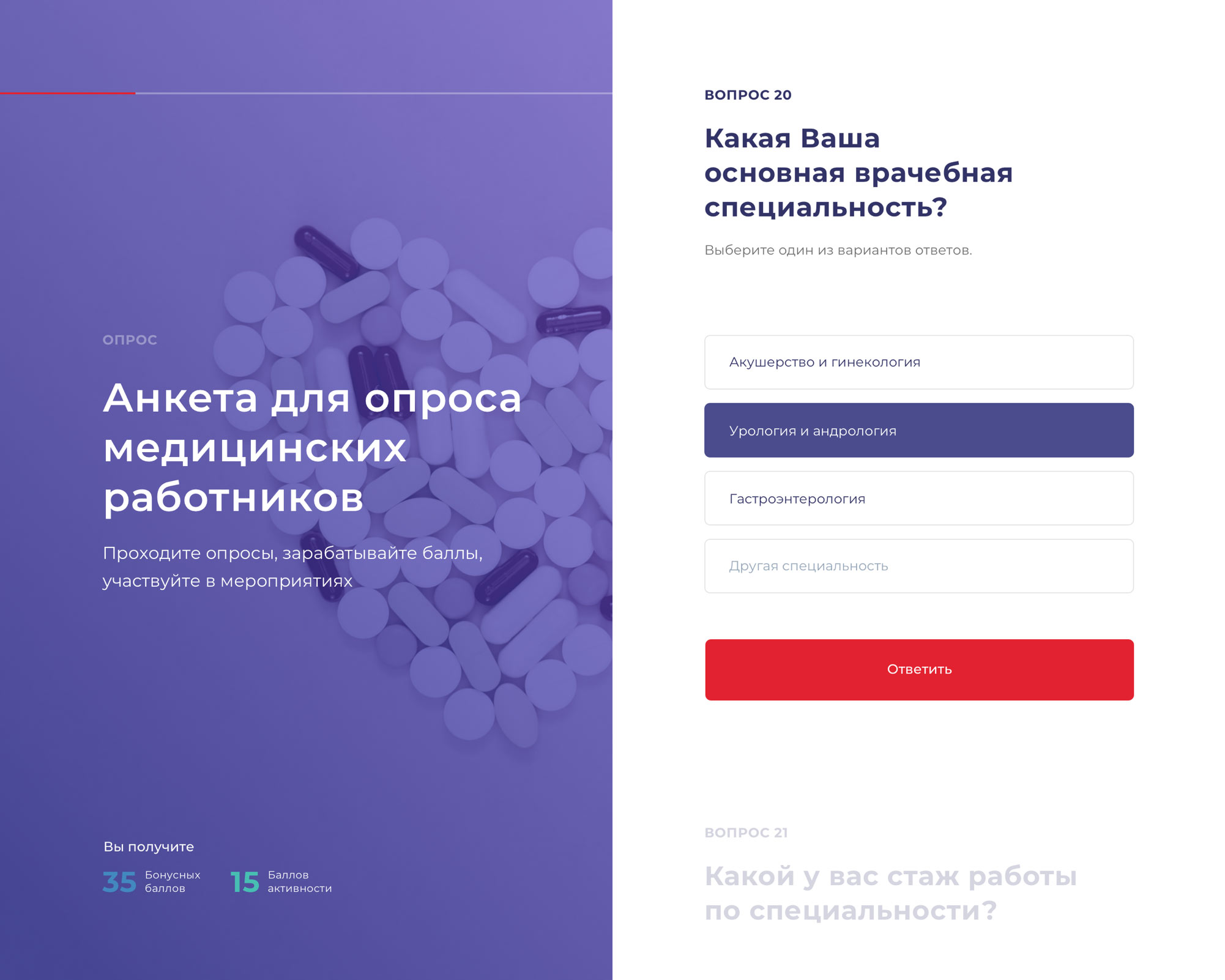 We have created a system of bonuses that can be earned by participating in the life of the community. Active members can exchange bonuses for various goods and services.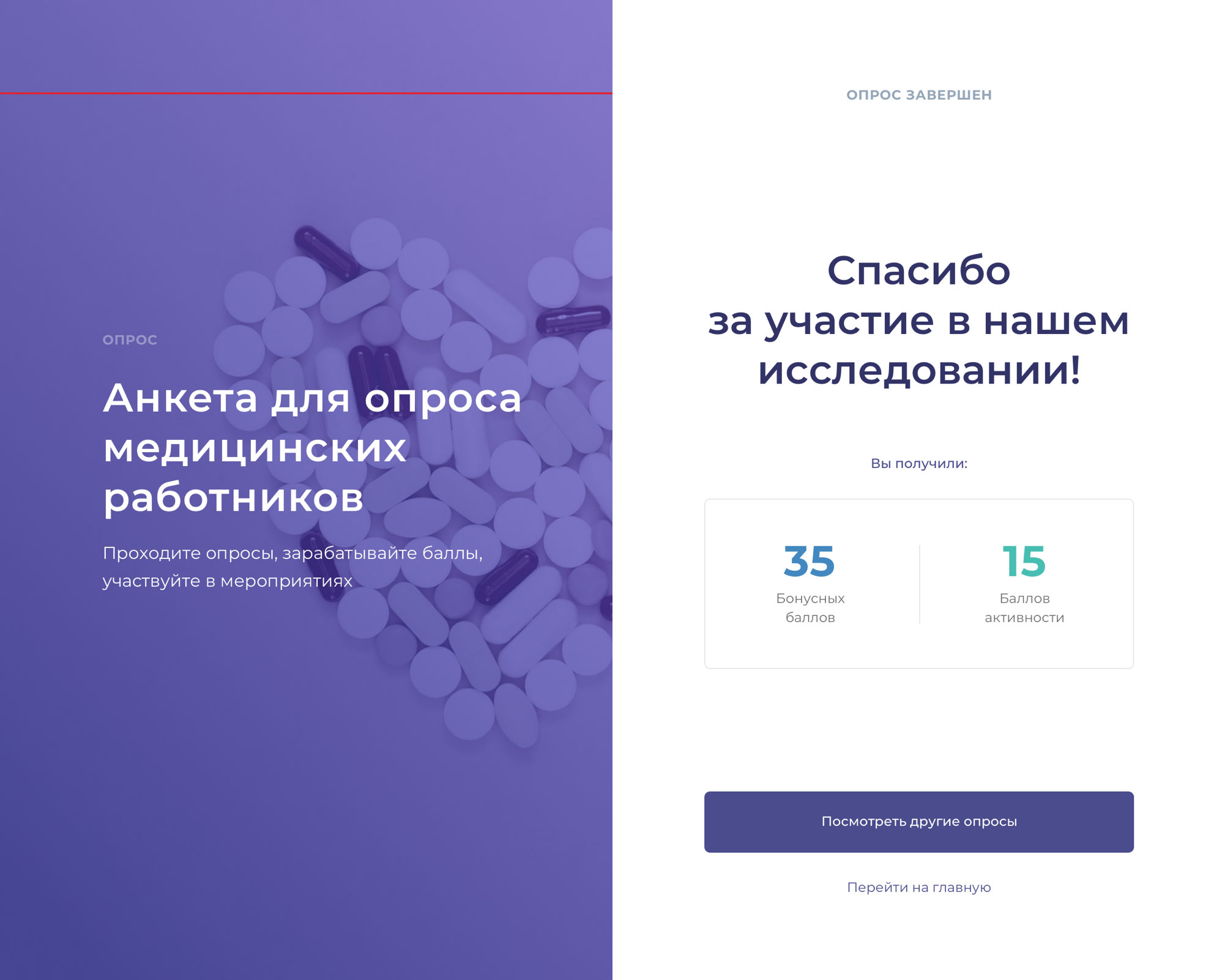 PERSONAL AREA
In the personal area, all user information is stored, including data on education. We created the most convenient interface: adding information about yourself is very simple. The ability to customize notifications is implemented so as not to miss important information: about new polls, discussions and events.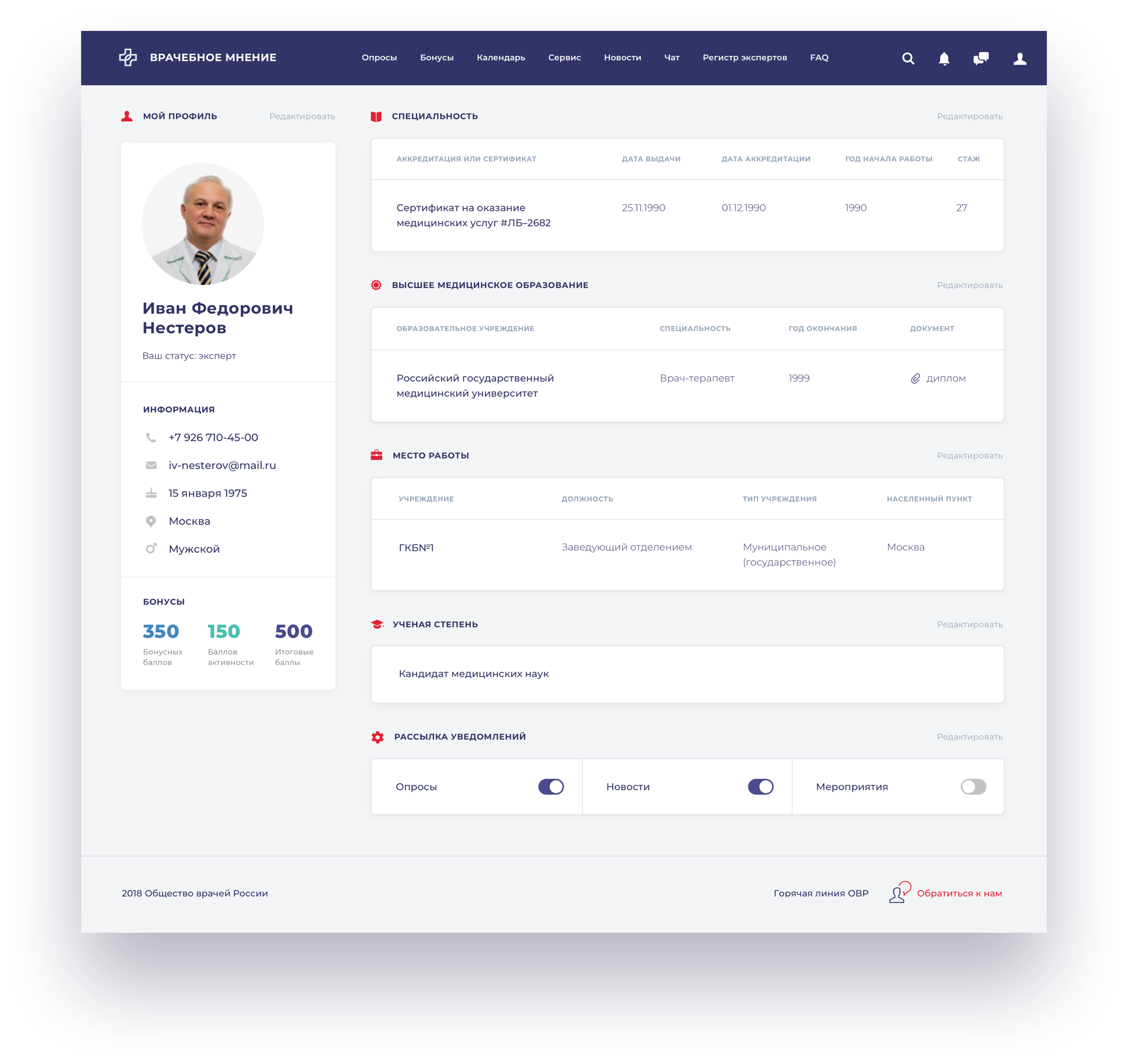 STYLE ELEMENTS
Portal this big needs a complete design system. All elements are created according to the corporate color of the organization. We created a clean design in a light scale and with a suitable font.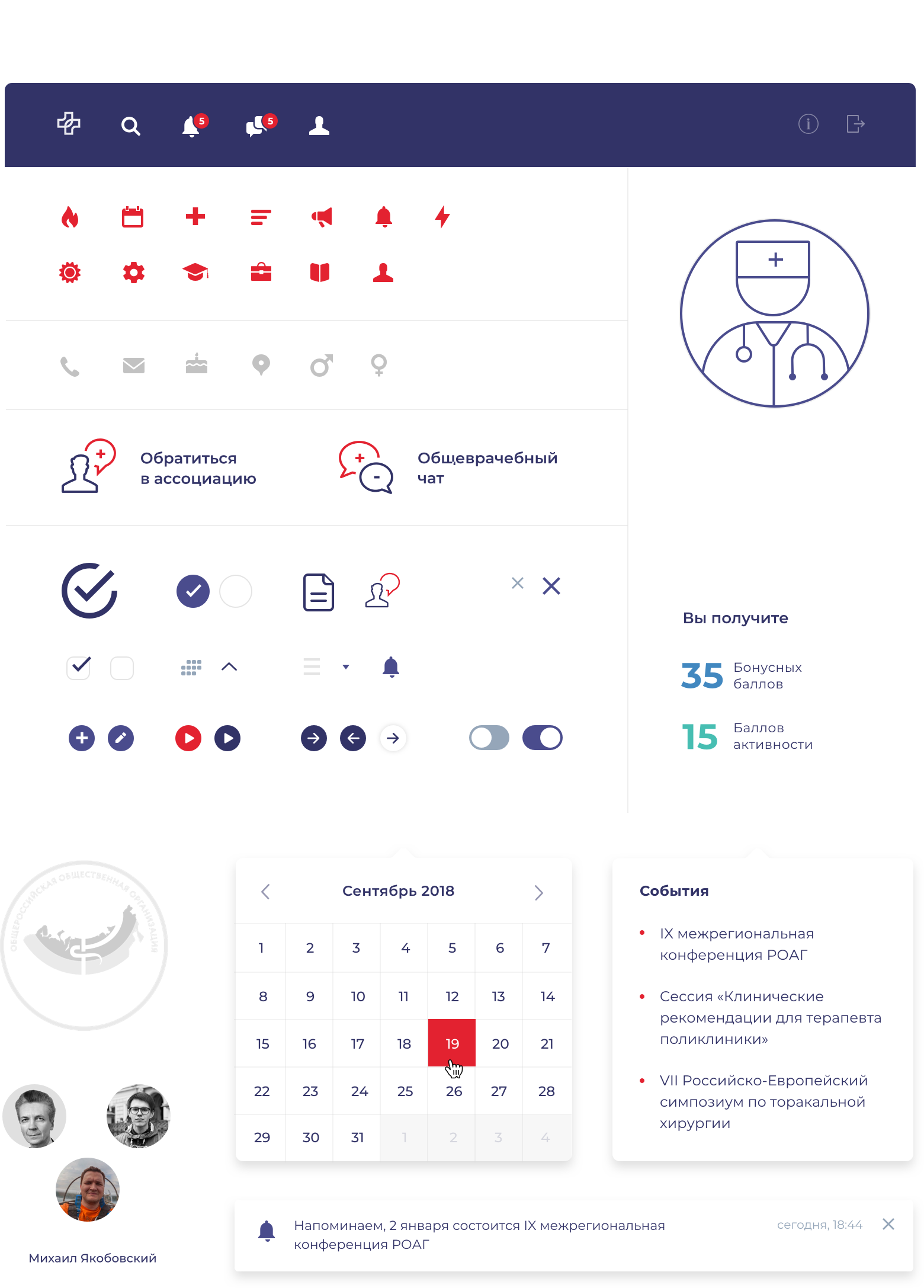 NEWS AND EVENTS
The portal serves as a source of information for practitioners. We took the contrasting grid as a basis to highlight the main point. In the section, main news are always located in a large block from above. After clicking on the news, the text block unfolds without rebooting.