Solution
Exam is one of the first online proctoring systems allowing for the web-based students' knowledge assessment using innovative IT system.
The system was created by Notamedia in partnership with one of the leading European universities
Proctoring is web-based observation and supervision of remote testing
(cf. engl. PROCTOR a person who observes an exam at a university)
Background and challenge
The Covid-19 pandemic has accelerated the transition of universities to distance learning. The main goal of Exam is to make remote knowledge assessment easy, simple and reliable for all participants
How it used to work
At the University they were on a common IT-platform for high schools. It allowed students to manage their personal data, add test scores, and trace their academic performance through a user account.
Why did it stop working
A transparent remote testing and a remote testing supervision by teachers had to be implemented in a tight timeframe due to Covid-19 pandemic.
The task to be accomplished
A transparent remote testing and a remote testing supervision by teachers had to be implemented in a tight timeframe due to Covid-19 pandemic.
Solution
Develop tools for online testing and simultaneous online proctoring, analytics and reporting modules, and a feedback channel for students. Integrate and synchronize the new system with the platform and infrastructure already used in the University.
Development process
We have designed a transparent and user-friendly e-testing platform utilizing video streaming and screen recording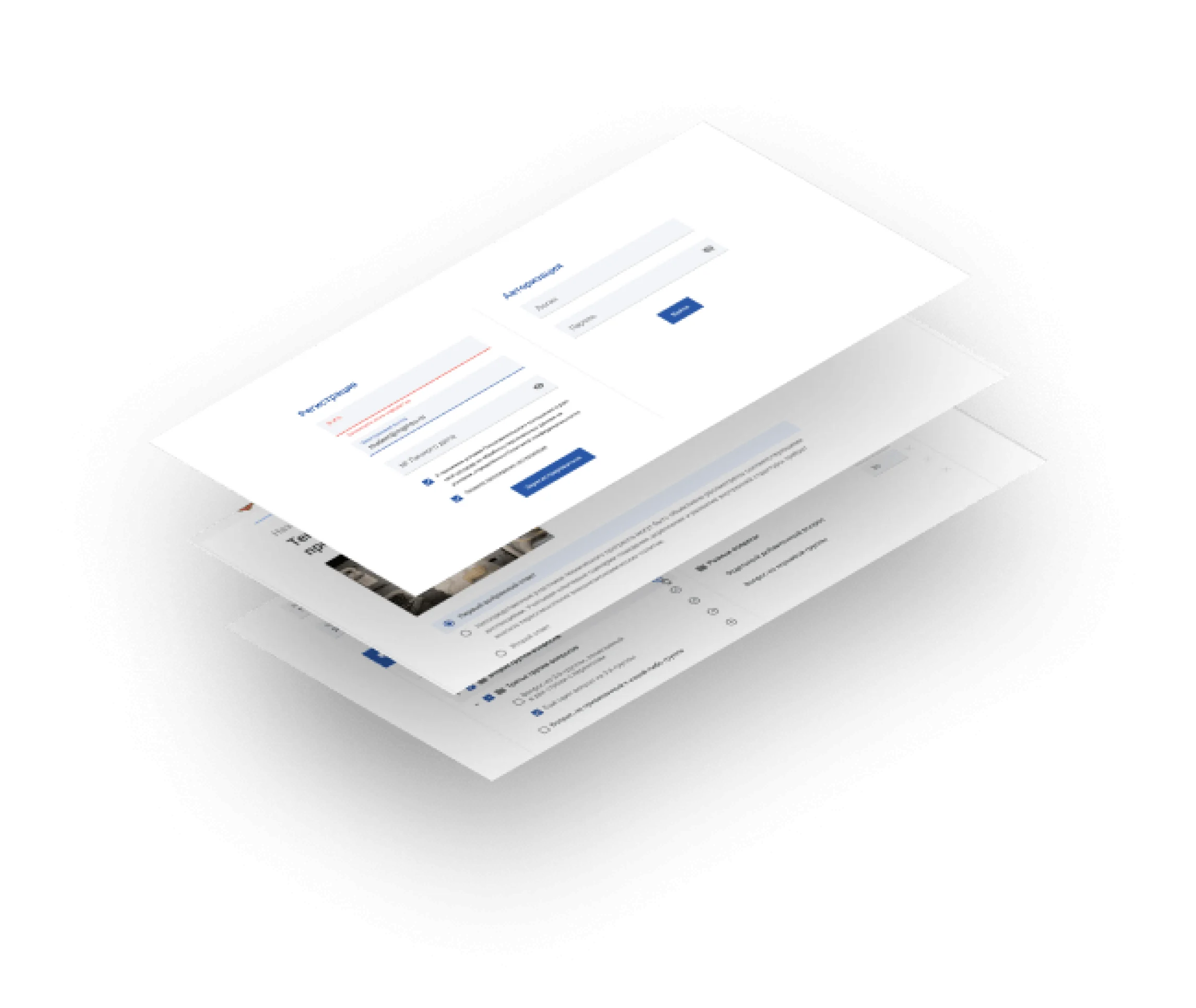 Main modules
Sign uli and authorization
Exams schedule
E-Test designer
Statistics
User Feedback
Mailing list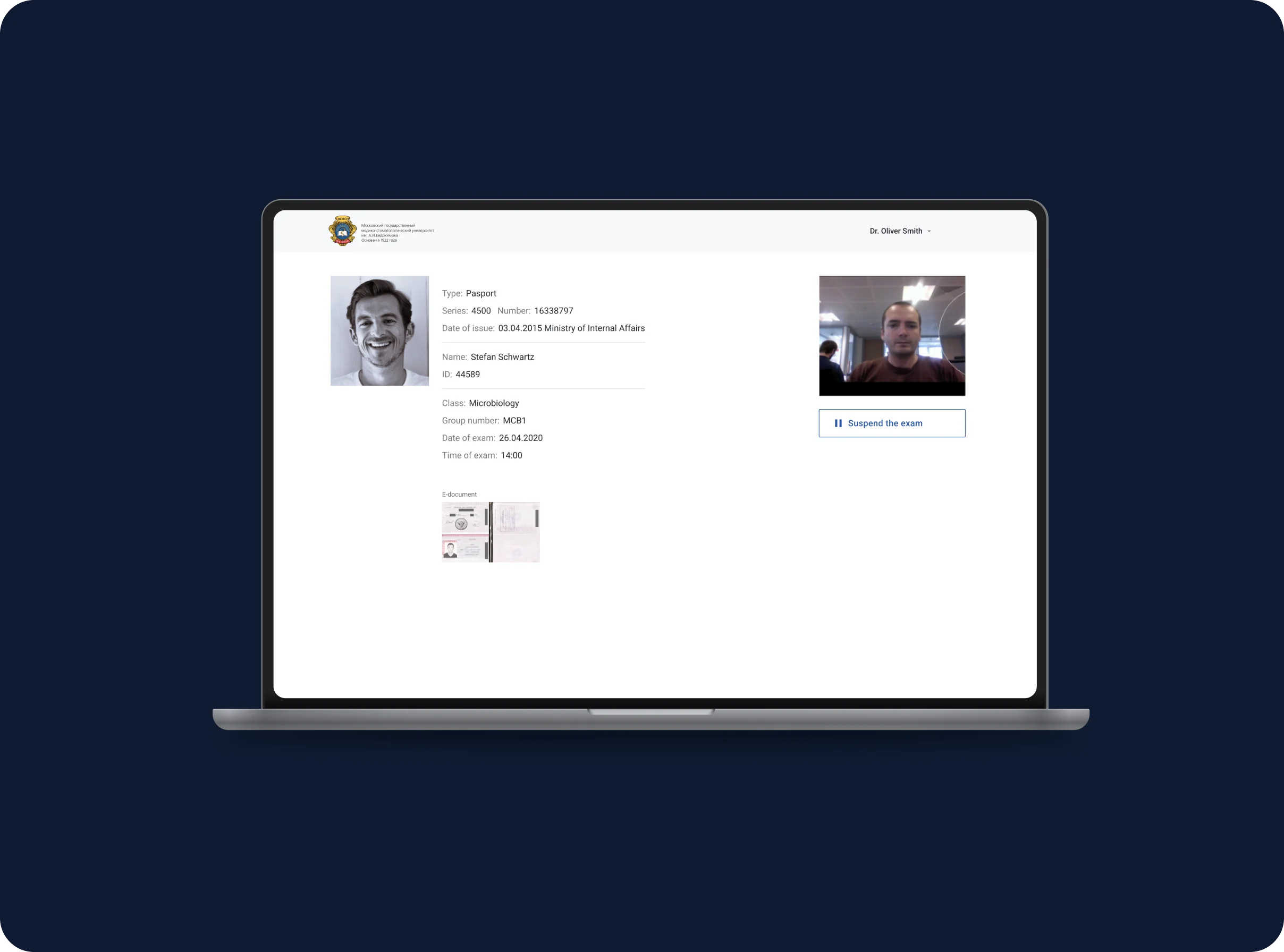 Ensure test transparency
Features we've added to observe tests:
Streaming service with video capture from the student's webcam and screen recording
Viewing the student's track record with all the background information about him/her
Live chat for students and tech support to solve problems or connectivity issues.
Outcome
The Exam takes into account the most important features and standards of the educational process and has been successfully tested with more than 2,000 students
The first e-tests were held at the University from July 28 to August 13, 2020. More than 2,000 enrollees and students were tested online through the new system.Tests proved that distance testing is more uncomplicated, and web-based students' knowledge assessment is safer and more reliable with Exam. Now, all you need is a computer with a webcam to track and observe tests live.

The Exam was designed to incorporate all educational standards. This allows for quick, easy and compliant deployment in educational institutions. Future product evolution will take it to a full-fledged digital university offering e-learning and webinars, professional development courses for teachers, detailed analytics on various categories of users, and other solutions.