Client
Varroc Group is a leading global automotive component manufacturer
Founded in 1988 in India, today Varroc Group is an award-winning Tier 1 global automotive manufacture and supplier specialising in exterior lighting systems, plastic and polymer, electrical-electronics and precision metallic components to passenger car and commercial vehicles worldwide.

The company has 41 world-class manufacturing facilities and 16 engineering centres ​in 14 countries.
"We've seen efficiency increases of over 70%, just by switching our Business processes over to the Odoo ERP with Notamedia. We're also able to test and iterate more rapidly, which is a win for everyone."
Feedback

!Background and challenge
The IT system that Varroc used before did not have enough functionality, it was not scalable, and delayed the work of more than 150 employees
How it worked before
Before Notamedia started to work on the project, Varroc team had been using an IT-system developed by another provider.
Why it stopped working
Over time it has become difficult to manage multiple phases of Varroc's manufacturing processes by using this software. The IT-system has not been updated since 2016 and it lacked functionality.
The task to be solved
Varroc was looking for a tailor-made tool to automate manufacturing processes end-to-end, as well as to integrate and manage other software solutions they have been using at their distributed production sites.
Chosen solution
We offered two fitting solutions, and Varroc approved Odoo software. It is one of the fast-growing ERP solutions in the market, with top-notch usability and functionality that scales across all apps, and it doesn't require license fees.
Development process
Automation process has covered almost all the most important areas of the enterprise's life: production process management, sales, finance, personnel, and logistics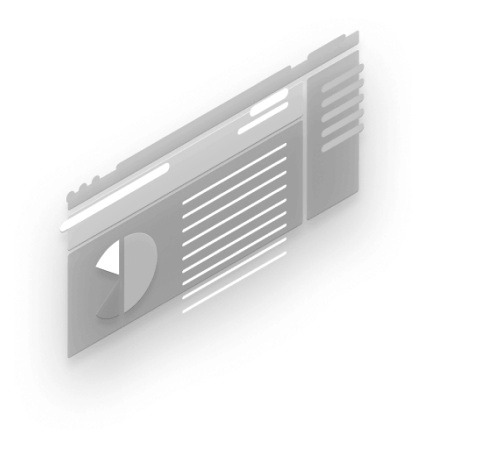 Requirements gathering and system design
Varroc needed the following ERP modules: production processes management system, purchasing, accounting, CRM, HR management, tasks management, WMS, and TMS — all with high-level data protection. The ability to augment the system with other modules in the future was also significant. We have developed a system prototype that has clearly displayed the company's processes and designed user interfaces.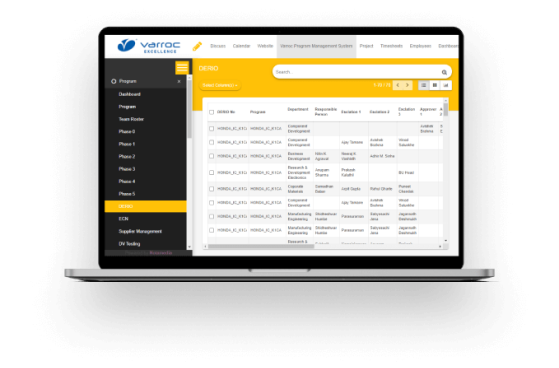 Development and implementation
Odoo ERP is a well-structured open-coded software system using technologies like Python, JavaScript, HTML5, CSS, and PostgreSQL database. It includes an extensive set of modules that can be supplemented and customized to all individual needs. The centerpiece of that stage was a fine-tuned customization of Odoo's modules in order to perfect-fit the needs and peculiarities of Varroc's enterprises. We also provided a seamless Odoo integration with other IT systems operated by Varroc to manage them effectively.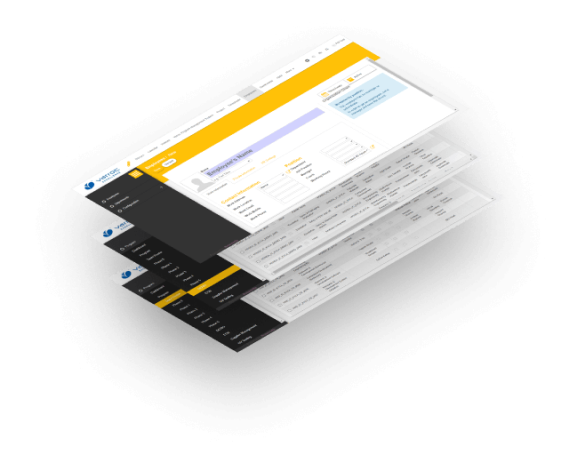 Testing and QA
In order to ensure that the system guarantees trouble-free operation and matches the requirements, we have provided a series of testing. In addition to standard workload testing, system testing was performed by our analytics team. They checked user experience, as well as the stability and security of the system. A UAT (User Acceptance Testing) was then initiated involving the customers — it's a stage where we were able to check the entire flow and confirm that all customizations are in place as per the requirements specified.
Outcome
We have developed a scalable tool for managing key processes and IT systems of Varroс with fine-tuned customization to the company's specifics
Today, the ERP system is used by Varroc to manage numerous business processes and IT systems in the Electrical Parts division. The tool allows the department to monitor purchases, sales, production, staff work, finance, and logistics easily and efficiently. In particular, managers can see at what stage of the production process there was a delay: when setting a task, at the stage of purchasing, manufacturing or delivery.


Financial flow management allows finding opportunities to reduce costs and determining future investments. It is expected that the use of the system will be expanded to cover the needs of all Varroc's divisions and enterprises around the world.