SIBUR Holding
Media portal development
SIBUR is Russia's largest integrated petrochemical company. The group manufactures and sells petrochemical products on the Russian and international markets. We developed an internal corporate media portal for SIBUR Holding. Company news, video blog and radio are now available to 14,000 employees. Interacting with portal is pleasant, and content is easy to perceive.
2018
Tagline Awards
3rd place in the nomination
«Intranets / Engagement»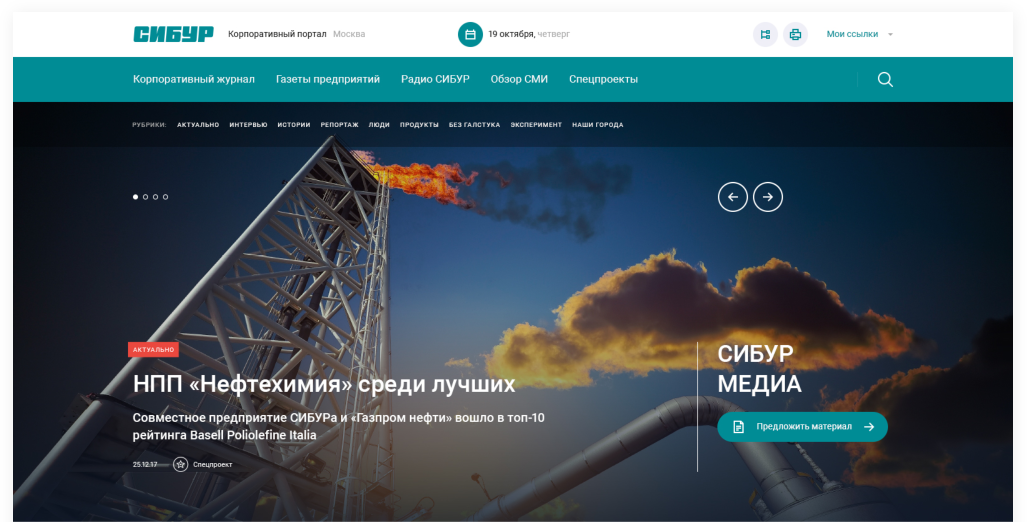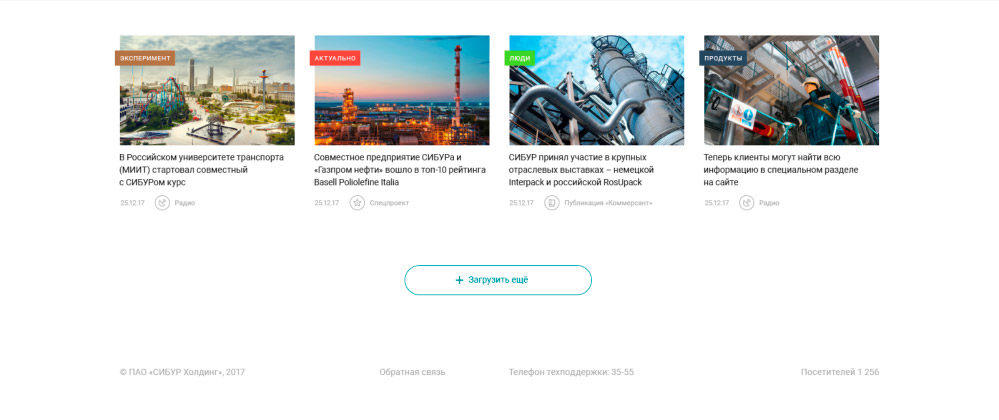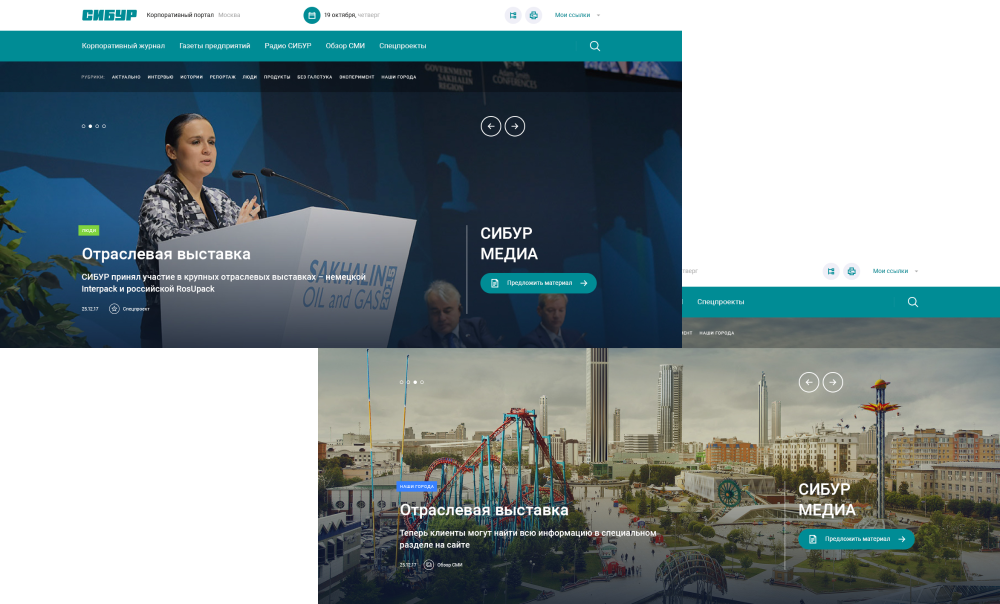 INTERNAL PAGES
The company has a lot of internal corporate content: radio, video blog, newspaper, employee notes. This amount of information should not only be gathered together, but also to distribute clearly. We divided the news into 5 subsections, added headings and tags so that the section is easy to navigate. Now, the radio also can play in the background for those who like to work with good music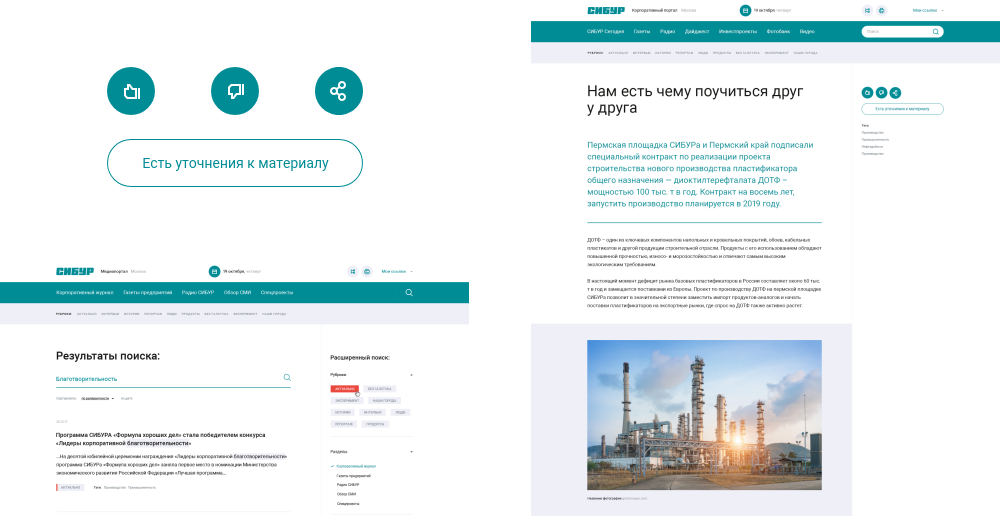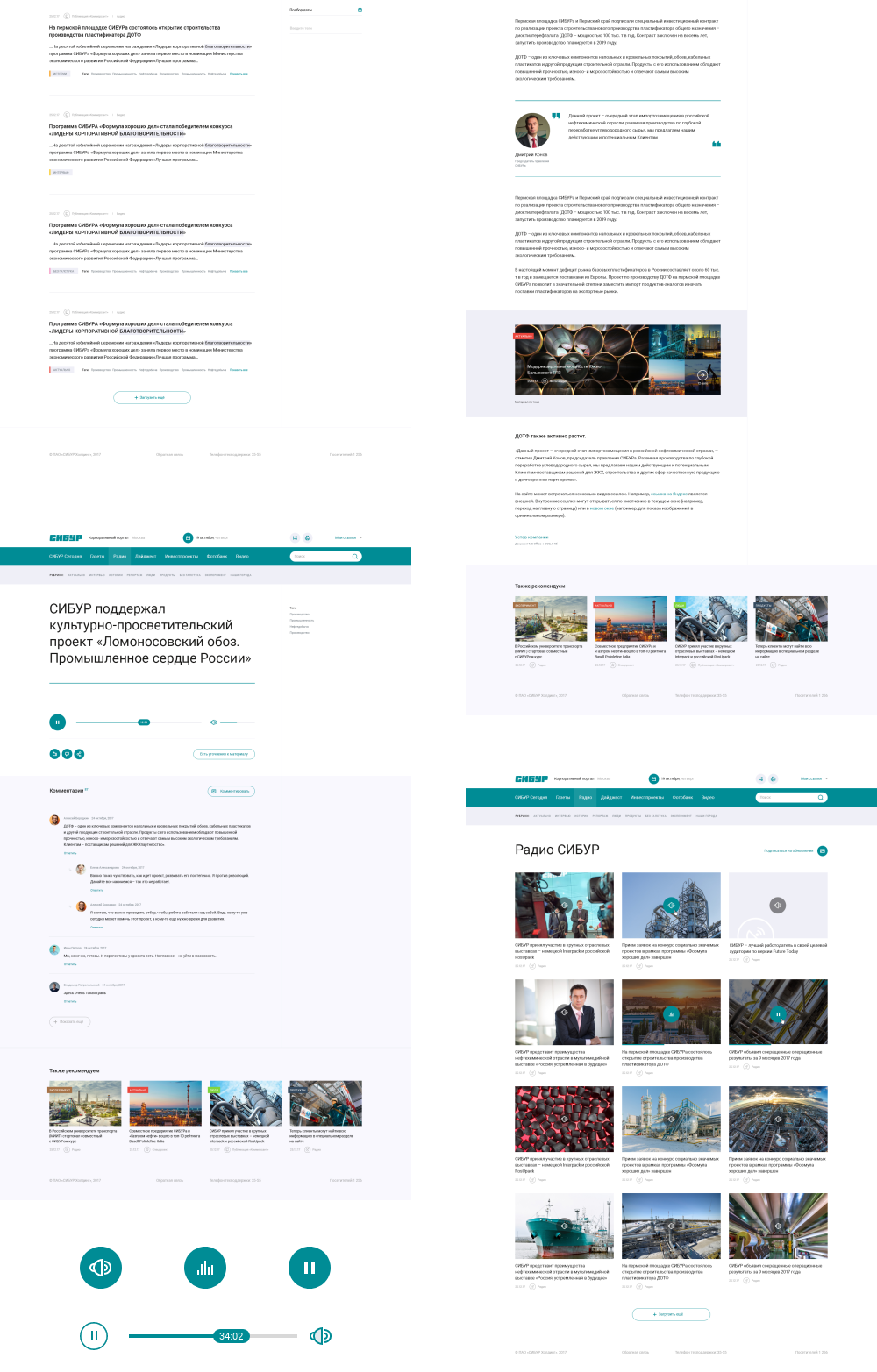 NEWS
During development, we took into account that employees work behind large monitors, and have a mix of vertical and horizontal images. We proposed a layout with the ability to accommodate a large number of articles of different formats, adapted to a non-standard wide monitor.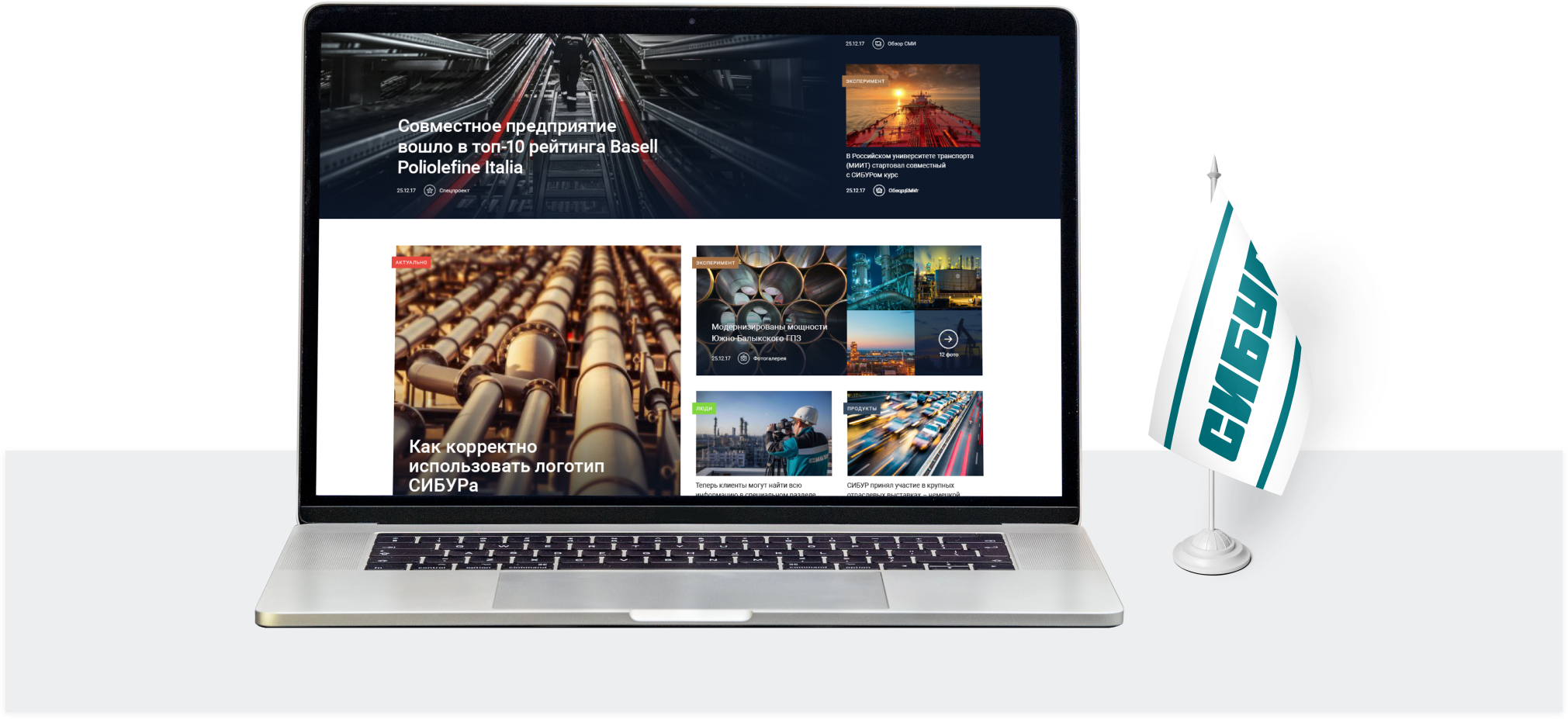 ANIMATION AND DYNAMICS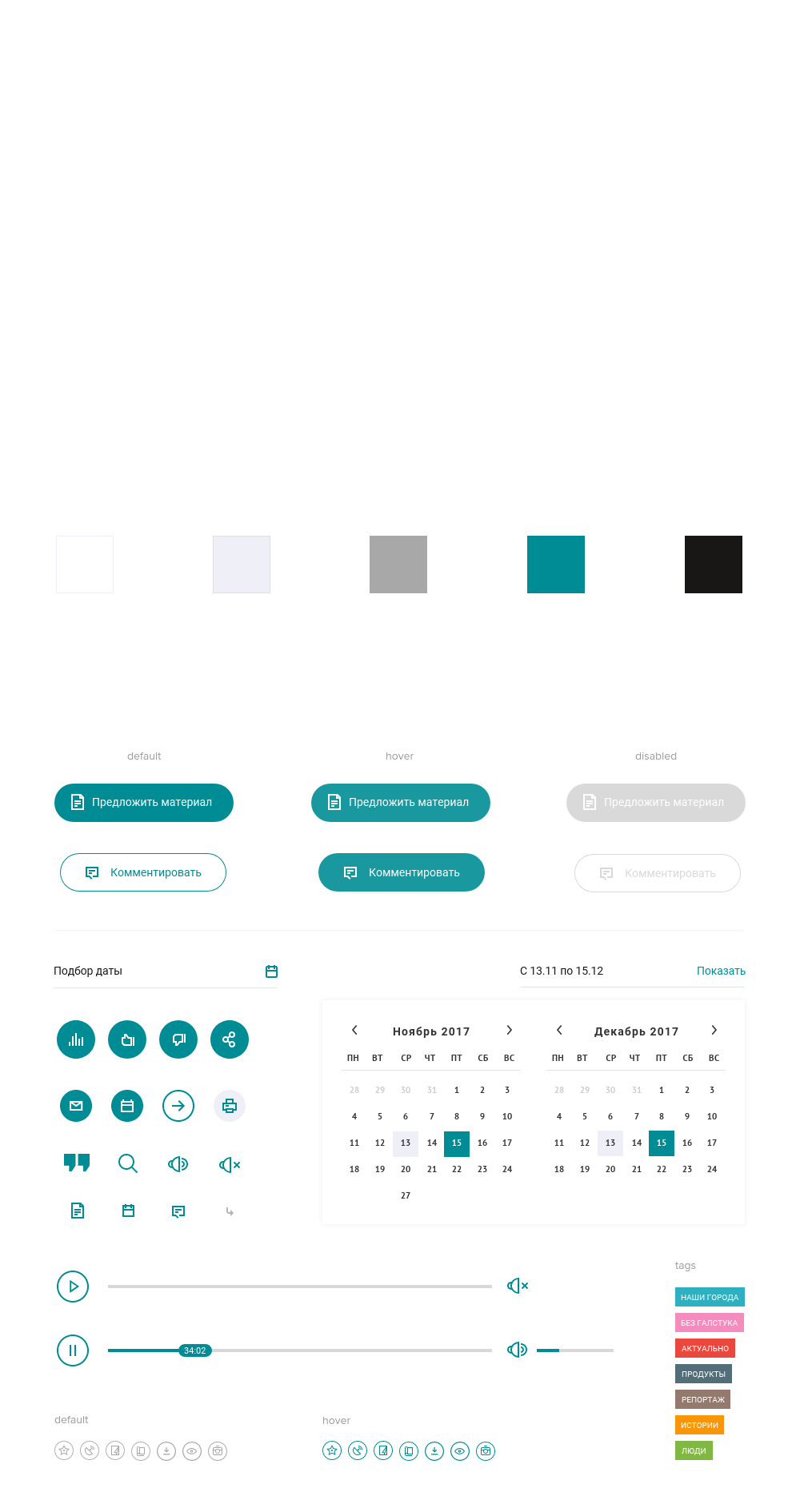 ADAPTIVE DESIGN
The site is adapted to different screen resolutions, so the information is correctly displayed on different devices.