Discovery
Residential complex
On the border with the park are located residential complexes Discovery and Discovery Park. The main objective of the site is to show that this is one complex consisting of two thematically united groups of buildings. We emphasized the unusual architectural project with a minimalist but bright design and nice navigation.


Boot screen
While the content of the main page is loading, the animation focuses on the logo and the combined name of the project. Thus, we divide the site into two parts and present two residential complexes.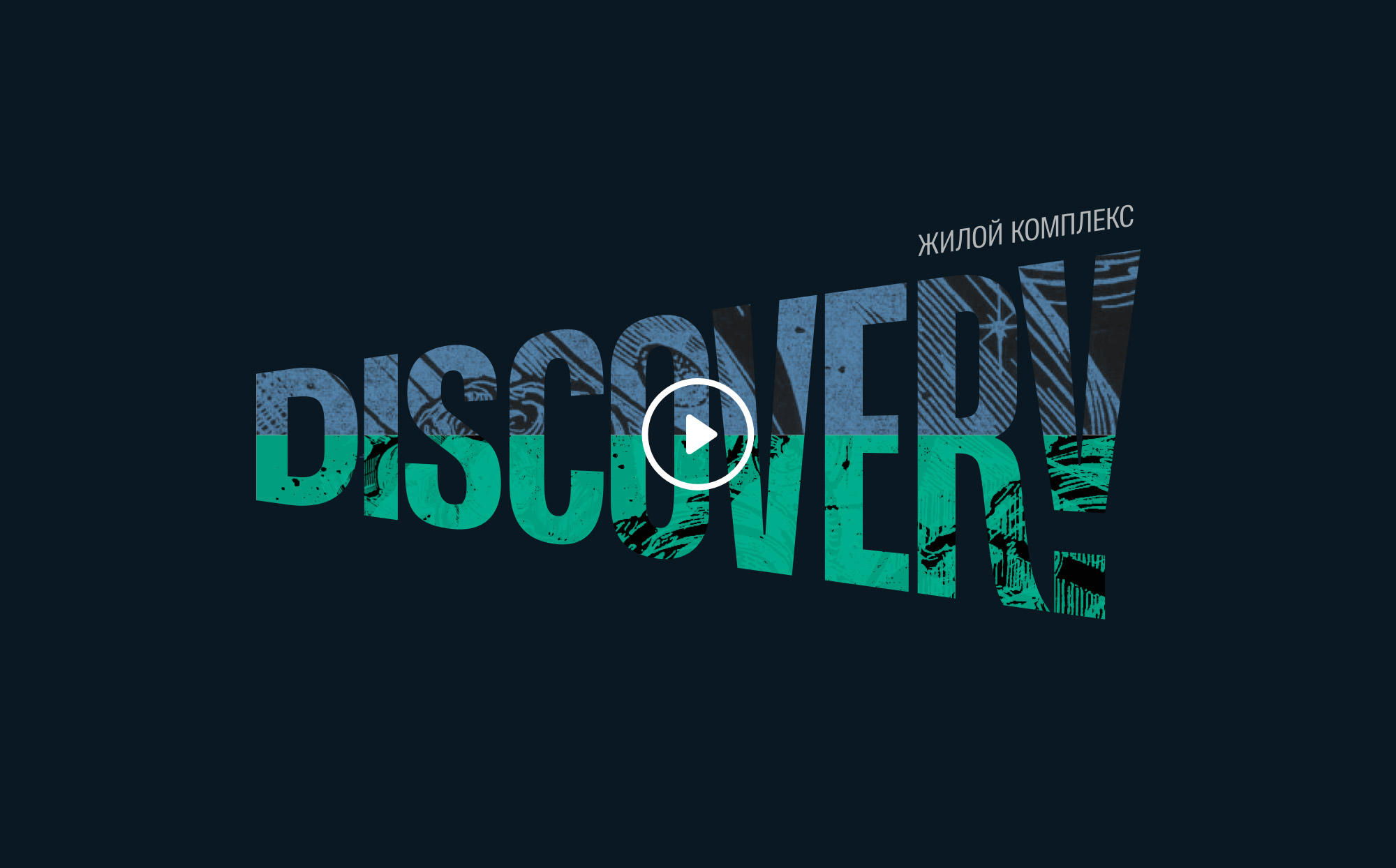 Home screen mechanics
After loading the screen is divided into two parts. When you hover the cursor over rectangles with different buildings, the content of the entire page changes. By clicking you can go to the page of one of the complexes. Layouts are identical in grid and structure, but differ in content and color marking in each page.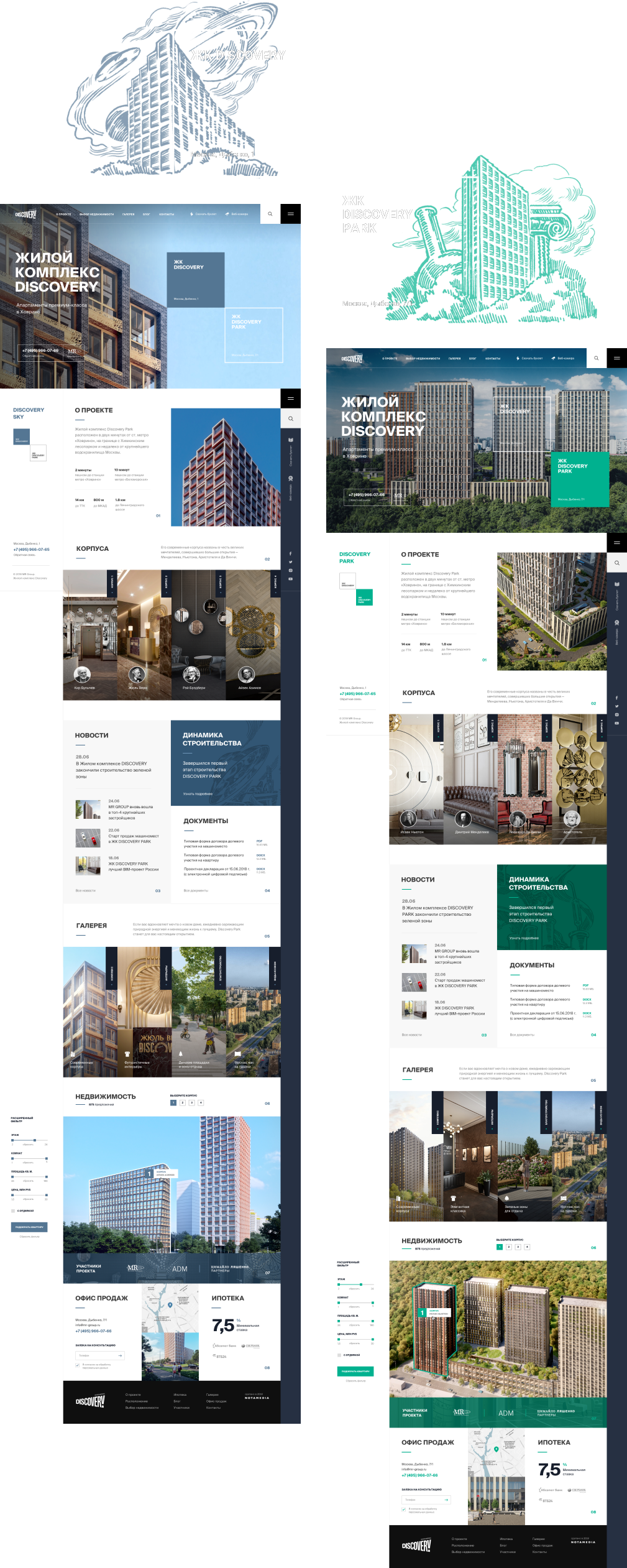 Choosing an apartment
The opportunity to choose an apartment by visual scheme is implemented. When you hover the cursor the number of available apartments in the house immediately displays. The choice takes place in stages: from the house, section and floor, to the planning and interior.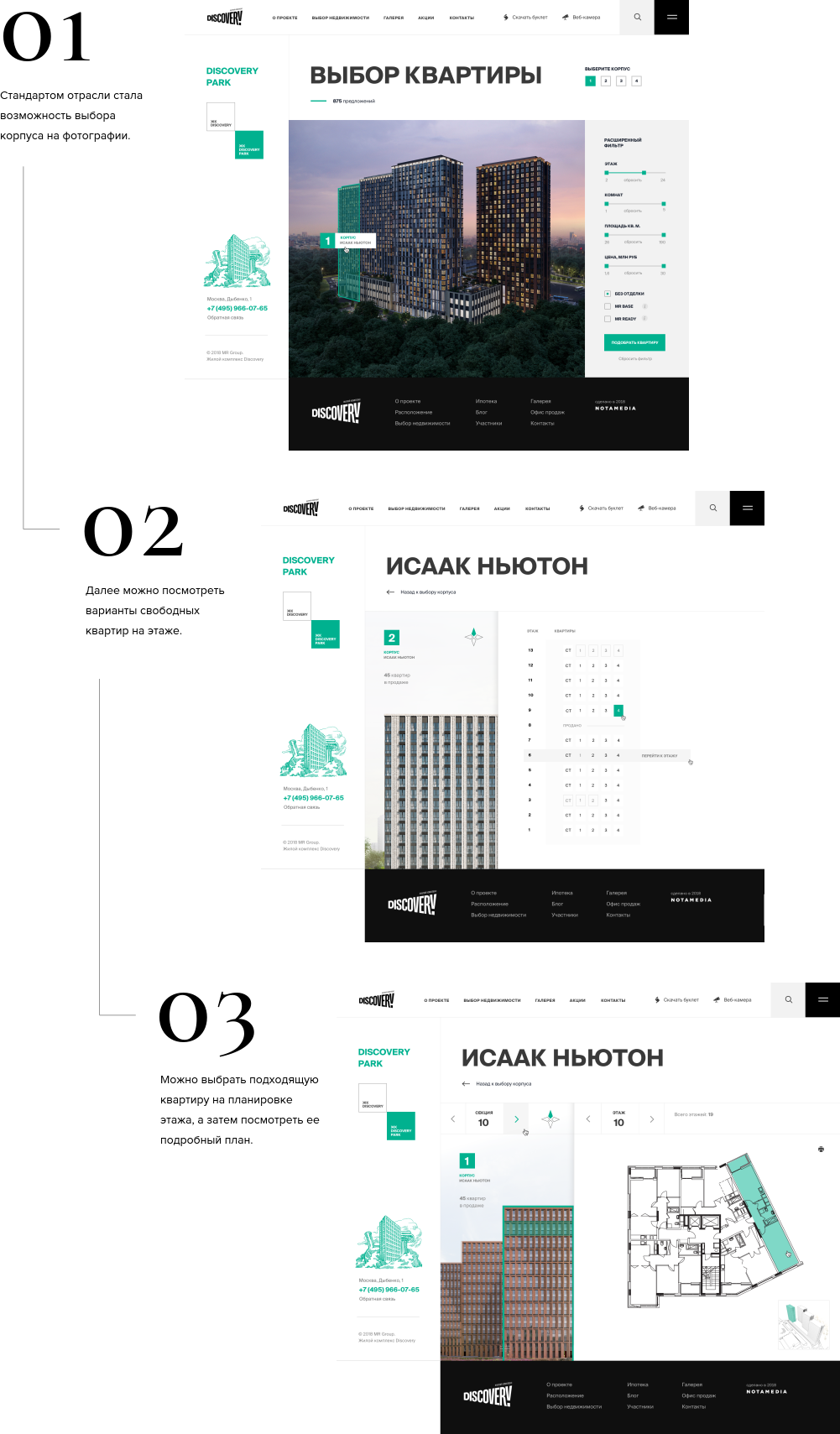 Style elements
The style of the site corresponds with the brand book, but expands its capabilities with different headsets, and is complemented by an accent blue color.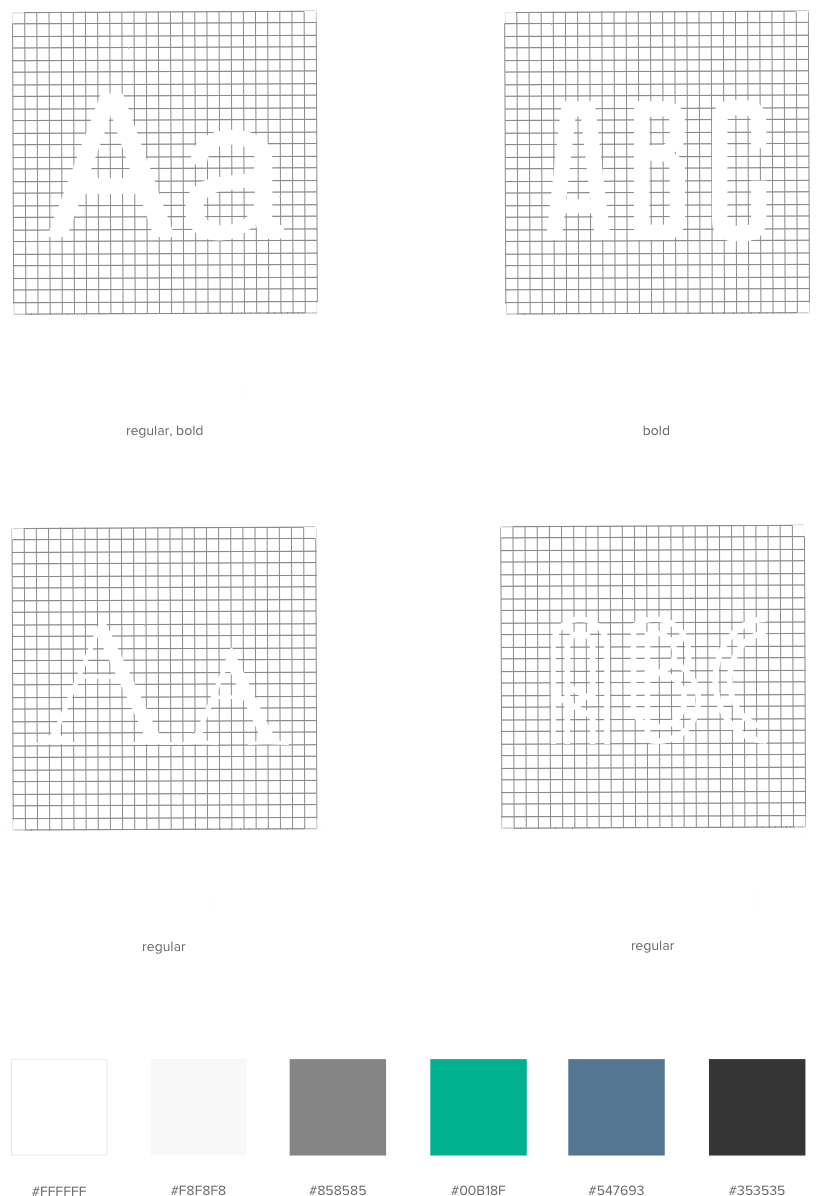 Illustrations
The theme that unites residential complexes is "Real Fiction", therefore we took the illustration style popular with science fiction of the 70s as a basis. The Russian artist Yuri Makarov used this stylistics in the book "Faaeta" - a fantastic novel by A. P. Kazantsev.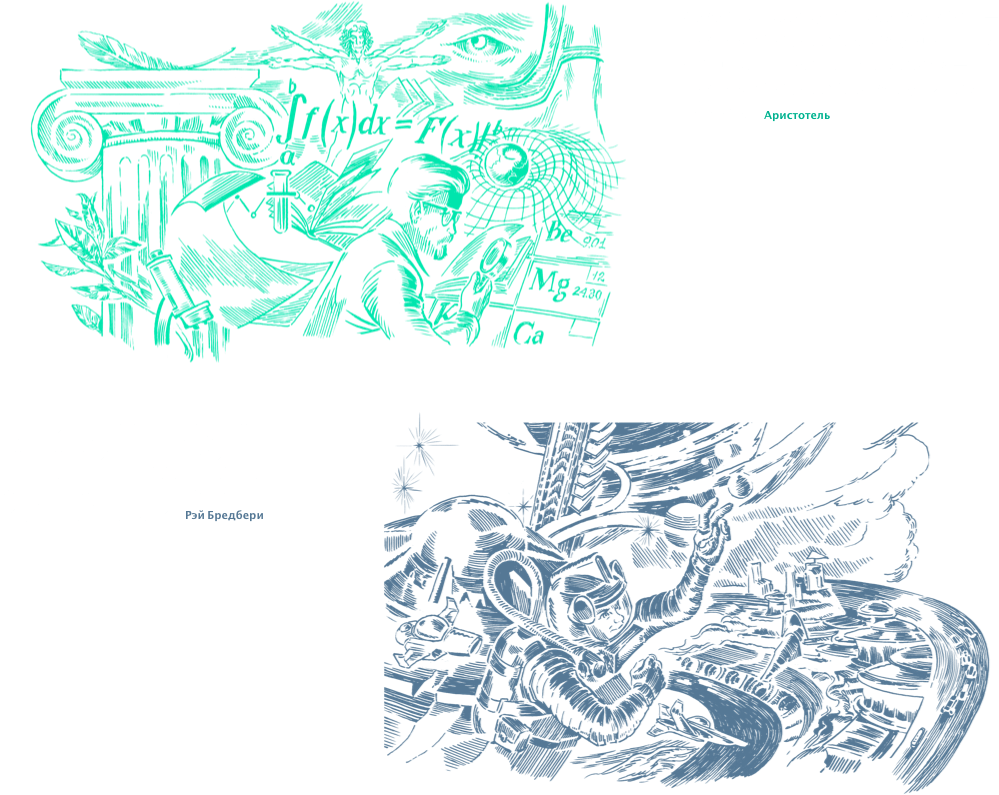 Additional pages
More than 50 layouts with additional pages were drawn. They include: news, advantages, information about projects and residential buildings, information about mortgage offers, promotions and much more.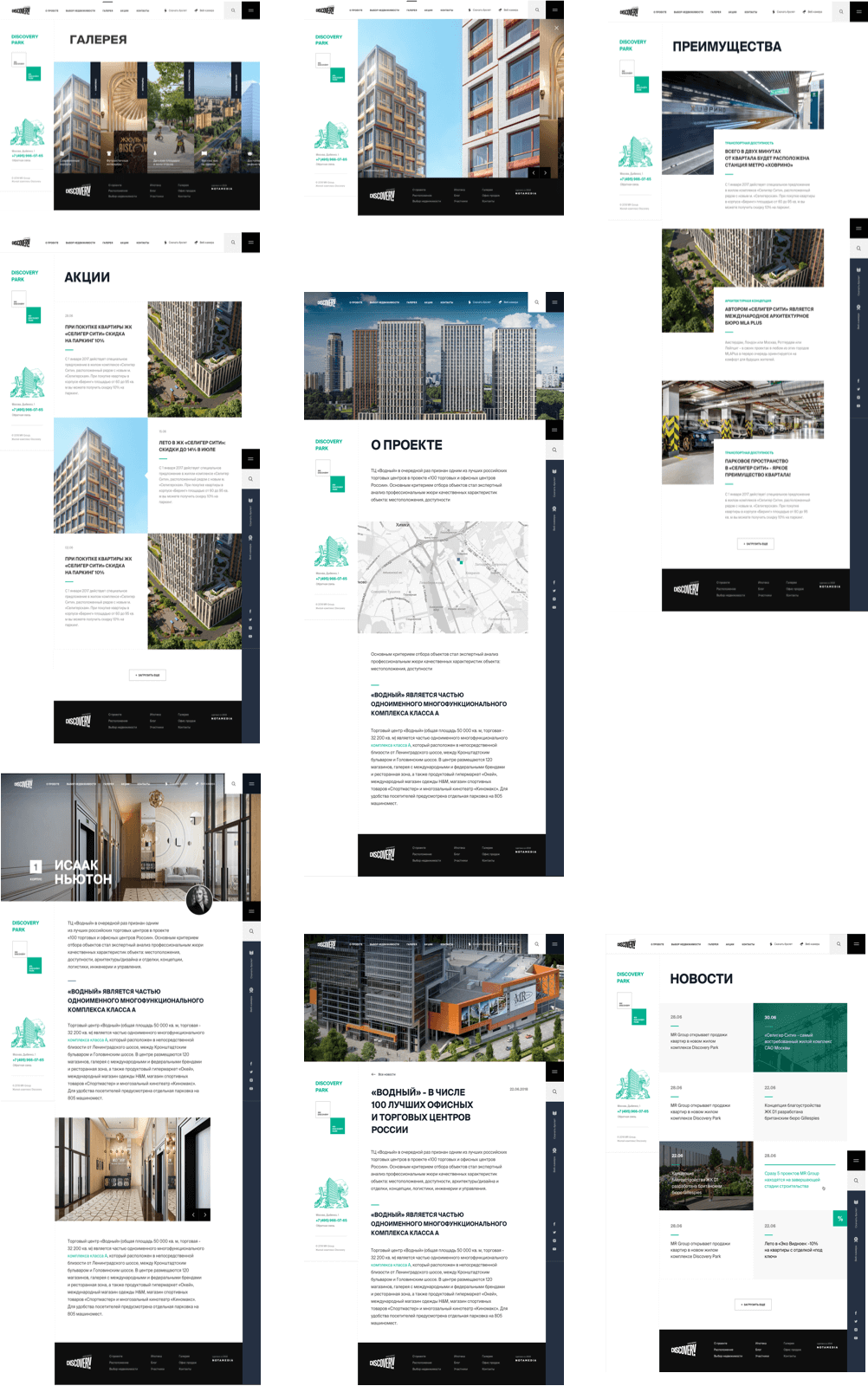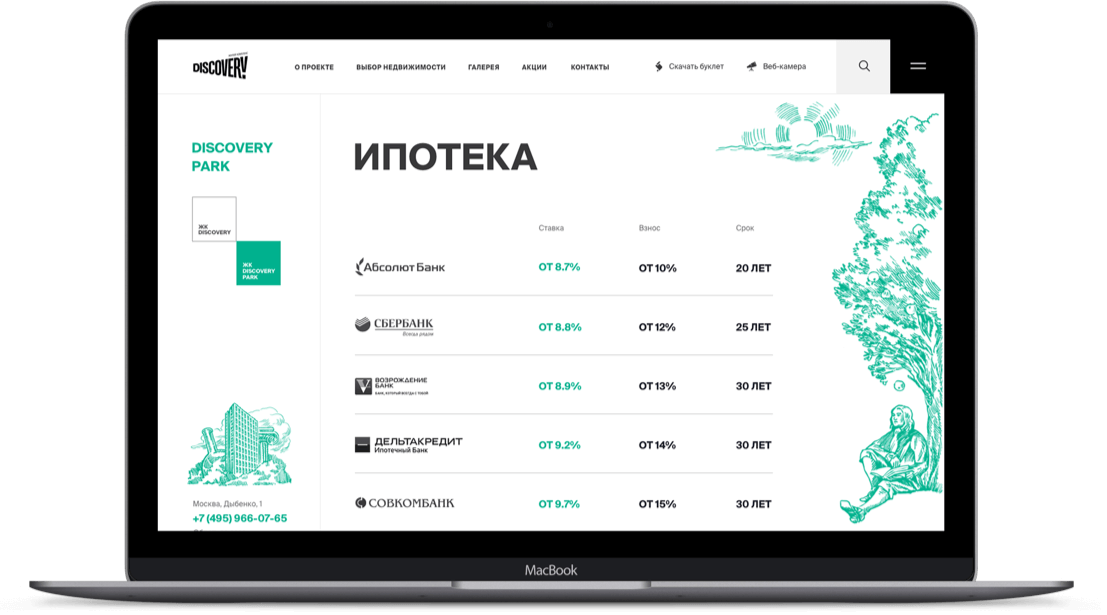 ADAPTIVE DESIGN
The site is adapted to different screen resolutions, so the information is correctly displayed on different devices.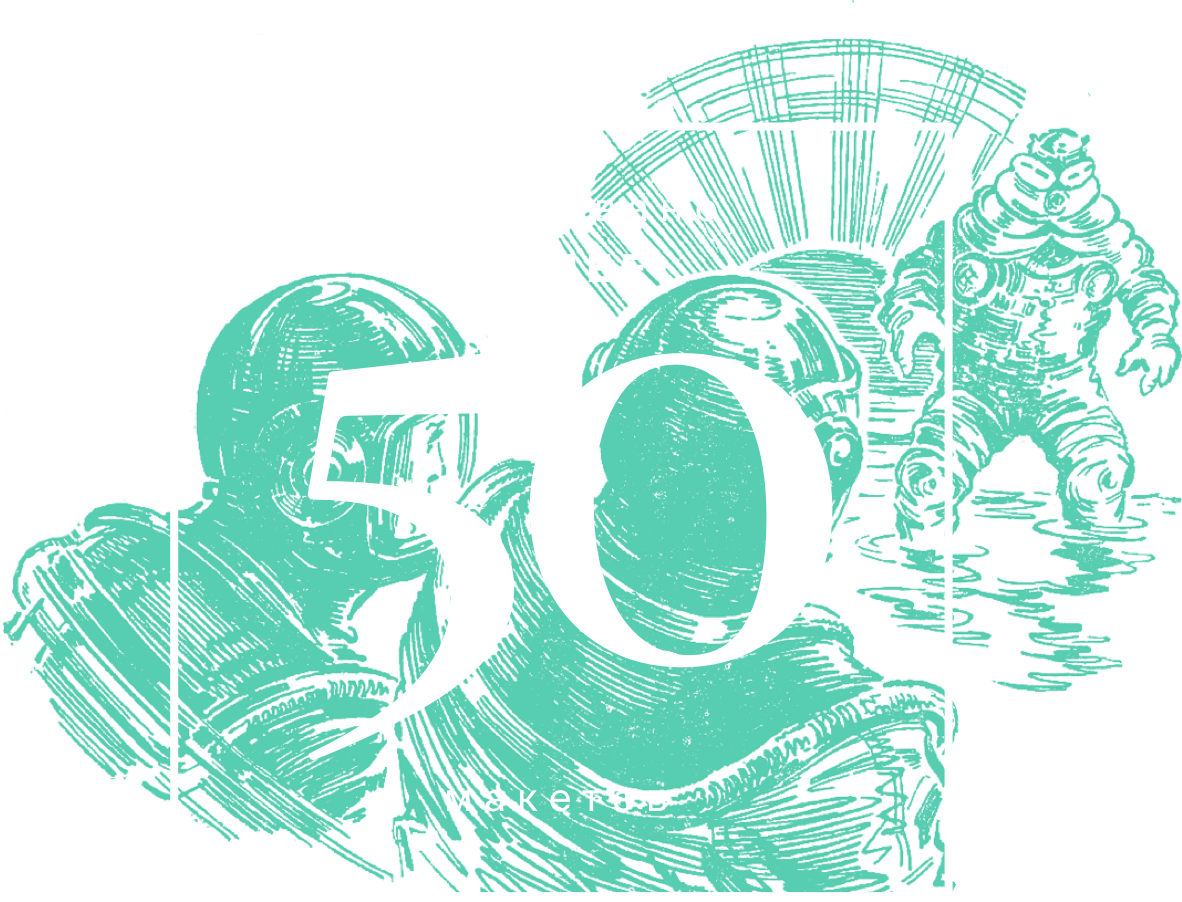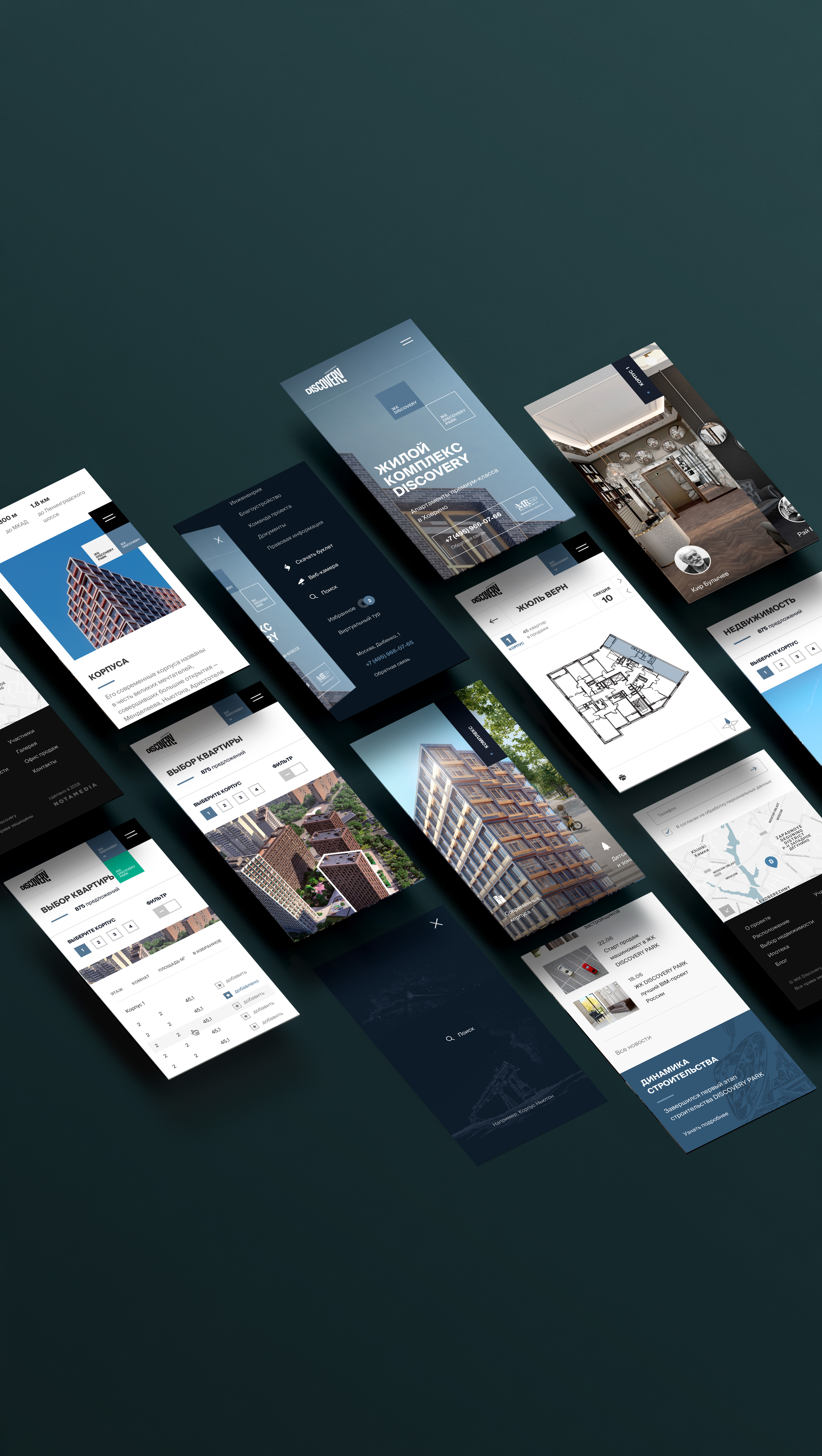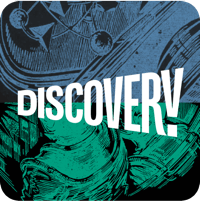 © 2019 MR Group.
Residential complex Discovery